WELCOME TO SAFE FIRE PROTECTIONSAFE Fire Protection, Inc. specializes in the Design, Installation, Service, and Maintenance of Special Hazards Fire Suppression Systems
Fire Protection
Solutions
Featuring:
CLICK TO OPEN

OUR EXPERIENCE


For many years SAFE Fire Protection, Inc., while representing the leading fire protection equipment manufactures have provided solutions to industry's most complicated fire protection challenges…avoiding unacceptable business interruption and costly downtime due to fire. SAFE has what it takes in experience, including personnel with NICET Level IV certifications in Special Hazard Fire Systems, manufactures training/certification… and some with over 30 years of field experience. This has allowed them to handle even the most technically demanding projects. With expertise, knowledge and field experience… SAFE has successfully accomplished the installation, testing and commissioning of special hazard fire protection projects… throughout many parts of the United States.
OUR COMMITMENT
SAFE Fire Protection has a technical support team that is available 24 hours/day 365 days a year for a quick response to all of your Fire Detection & Suppression emergency service needs.
Florida Certificate of Competency, Contractor III  # 15956200012009
Florida Alarm System Contractor 1, EF # 20000856
Georgia Engineered Systems License # 9031B
Georgia Engineered Systems Permit # 1616E
Iowa Contractor Registration Certificate #C115599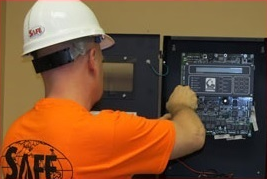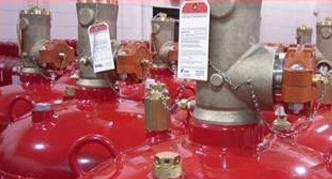 Protecting the World Famous "Miss GEICO" Offshore Race Boat